At Showtime, it is our goal to provide mentorship, leadership and motivation, all while taking teams to the next level. All of these attributes are stressed both on and off the field. Skills, tactics and conditioning are very critical to the success of any team at any age. But without team unity, none of that matters. Throughout the course of the season, our trainers will provide professional instruction through various activities throughout each session that are in line with each team's philosophy. Our trainers are chosen because they share these qualities and we want to instill them in our young players so they may go on to bigger and better things. A structured training regimen will include speed/agility, skills and ball work, possession activities, attacking/defending principles, and finishing. We pride ourselves on playing the game the right way and trusting the fundamentals. Showtime's ambition, influence, and artistry show that we are the right fit for any child looking to be better than average.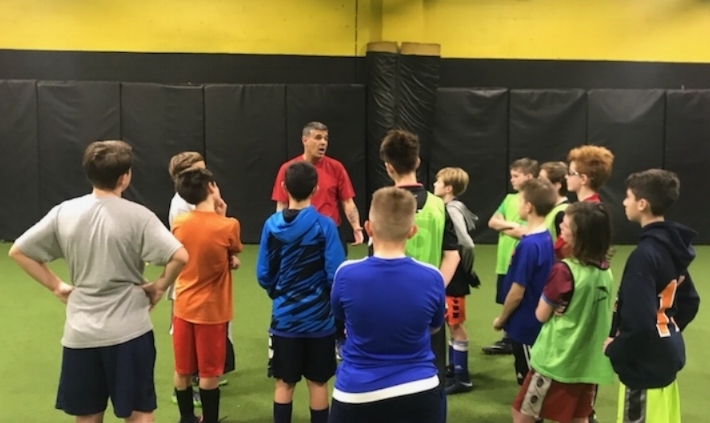 With Guest Trainer ADRIAN GAITAN, Head Coach CD San Roque de Lepe, Espana.
Oceanside Pride - Oceanside Fury - Oceanside Storm - Oceanside Express - Oceanside Wave - Oceanside Thunder - Oceanside Warriors - Oceanside Lightning
Oceanside Arrows - Oceanside Seawolves - Oceanside Vipers - Oceanside Predators - Oceanside Blaze - Oceanside Bulls - Oceanside Inferno
Oceanside Thunderbolts - Oceanside Raptors - Oceanside Rebels - Oceanside Orange Crush - Oceanside Arsenal - Oceanside Explosion
Hewlett Blue Heat - Hewlett Blue Gunners - Lynbrook Arsenal - Lynbrook Destroyers - Bellmore Girls
Franklin Square - New Hyde Park
To become part of our growing Showtime Family please call or email today!